Designers' Collection
Contemporary table design with solid American Ash top on a matt black flat steel base.
Dimensions - 2200 or 2400 long x 1100 wide x 740 high.
Can be made to your specified dimensions.
Table top and table base can be coloured to your brief.
Solid wood furniture is not designed for exposure to above ambient heat. Placing it in direct sunlight or near heating, air conditioning, dehimidifiers etc. can result in cracking. Repairs resulting from exposure to these elements will be at the owner's cost.
This table design is delivered in two pieces (top and base) and requires assembly on site. This is to reduce the chance of damage to the table or your client's property.  We provide a simple assembly kit and instructions.
Designed by Designers' Collection and made in New Zealand.
Selecting the Right Piece
Well designed and skillfully crafted furniture is an investment.  You want to select pieces that meet your needs and are well engineered so that you get many years of enjoyment from them.
- Think about your style
- Think about its role
- Think about who is going use the furniture

If you're stuck, we'd love to help. Talk to us here!
Furniture Care
Significant skill and effort has been expended designing and tailor-making your furniture. With careful maintenance your furniture will give you many years of enjoyment.
Please click here for out more details on how to take care of your pieces.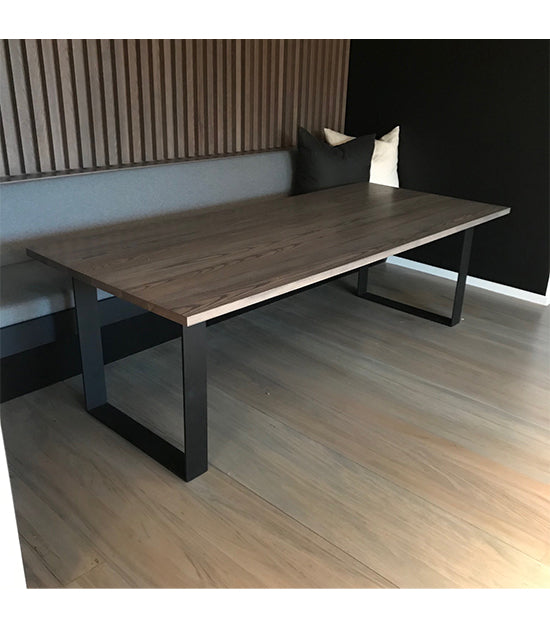 We connect you with the design experts
Work with an Interior Designer